In support of the beneficiaries of the Khabensky Foundation, a music collection titled 'After Dark' has been released. The artists from the Sxema community contributed by creating a series of animated covers. Each cover uniquely complements the audio sequence, breathing new life into every track.
In total, the collection comprises seven songs recorded by Nikita Kamensky and Susanna, Mowgli, the punk band 'Puppies,' indie performers 'Andreground' and 'Notebird,' as well as musician Pavel Dodonov. Evgeny Tkachuk recited a poem by the St. Petersburg poet Vanya Pinzhenin to Pavel Dodonov's music. The music producer for the collection was Tim Aminov.
Ninety-nine percent of the income generated from streaming services will be directed to the Khabensky Foundation.
To delve deeper into the importance and meaning of the project, we interviewed the artists, exploring the emotions behind their works and uncovering the messages they aimed to convey through their digital canvases.
In such a complex and delicate work, it seems to me, it is necessary to concentrate more for an accurate message. It's a kind of meditation with a song. I skipped a few days in order to listen to the album at the very moment when only me and the music will remain — without my routine, the emotions of the past day and the information noise that surrounds us. Therefore, I probably felt calm without exaltation and strong excesses.
Through my art, I wanted to convey that the world consists of different moments, similar to the amplitude of the flapping wings of a butterfly — this can be seen in my video work. Sometimes you are armed with support and it brightly illuminates your life and moments. Sometimes you are alone, but this also has its own special light and power. The path will be very different, but no matter who you are with and no matter how hard it is, you always move forward.
My cover is very bright, it has a lot of colors and picturesque effects. I would like people to have reasons to see the world as multifaceted and detailed even in the most difficult situations. All stories are different and important, and most importantly unique. This attention and a small inner magnifying glass could help many to empathize with others and not give up on yourself.
When creating the art, first of all, I felt the creative energy of all the artists, which allowed me to express my uniqueness and vision through work. My emotional connection with the project is much deeper, but this is mine. Personal.
I aimed to evoke empathy and inspire contemplation about the beauty within those who would view my work.

After all, a butterfly, having undergone all the transformations in its life cycle, becomes beautiful. One should always believe in a dream, regardless of the circumstances.

I hope that through my work, combined with the track 'Tim Aminov,' I can prompt the audience to engage in an internal dialogue, reflect on their emotions, and capture a moment of peace.

In my opinion, the power of art lies in its ability to transform us, inspire our actions, and create positive changes in the world. It is an integral part of our culture and life, capable of reaching into the deepest corners of our existence.
When I saw the project, I didn't hesitate to contribute to such a noble cause.
Everyone who participated is a person with a capital letter, and I know one thing: every individual who left a piece of themselves in this project knew why they were doing it.
Artist's Contacts:
https://vk.com/damntrue
https://Instagram.com/damn__true
My process of creating the work began with the fact that, for the first few days, I simply listened to the songs from the album— one by one, then selected some on repeat until I felt goosebumps. I let the music pass through me, and the images were born naturally. This project is all about feelings, empathy, and self-belief.
For me, there was no analysis here, no desire to convey any particular personal message of mine. I immersed myself in the music as much as I could. The musicians recorded very talented compositions with a powerful idea, and I saw my task as shading it a little, unobtrusively. The idea of an X-ray appeared by itself, highlighting everything inside. A flower is a symbol of life.
My visualization is a delicate complement to the melody, a calm movement. Simultaneously, the track is about struggle, and my flower, though fragile, unfolds and triumphs.
As for the question of the benefits of art, there was a period in my life when I wanted to give up everything and pursue studies to become a doctor or, at least, a nurse because they genuinely help people, while I 'just' create some pictures. However, everyone has to pursue their own path, and visual art is also essential. If, for just 15 seconds while the track is playing, my work resonates with someone, touching something significant within, then everything is not in vain.
Artist's contacts:
https://taplink.cc/valeriaori
It was important for me to get into the work for such an emotionally difficult project. To survive the tragedy that people faced in this situation and to give hope through their creativity.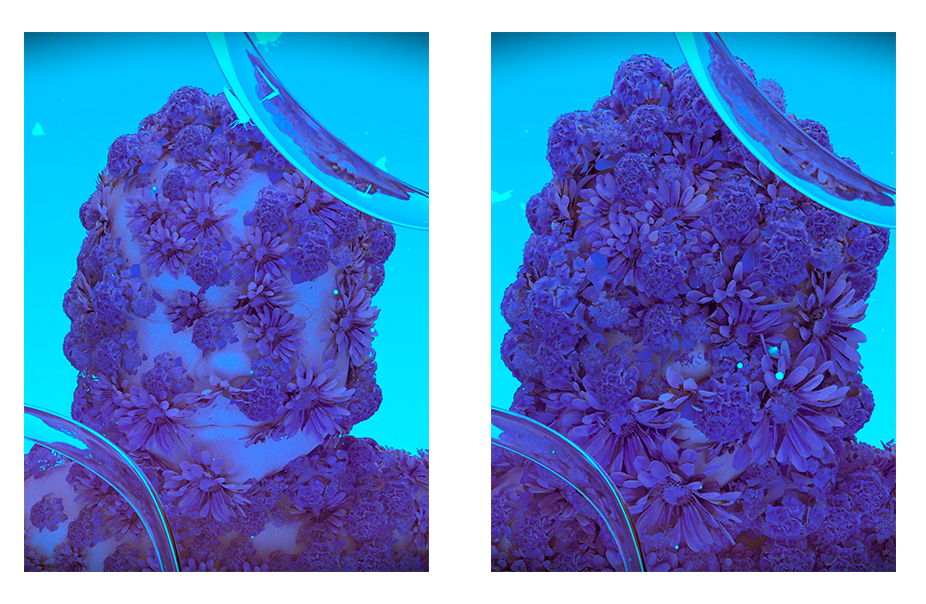 The main message I wanted to convey is hope and support. Through my work, I tried to tell children and their parents that they are not alone, that there are people who care about them, and that music and art can become sources of joy and strength in difficult moments.
I believe that art should evoke emotions, in this case a person should feel the support and light coming from the work. Plus, the track for which the cover was made harmonizes very well and I think it turned out to be a very strong emotional symbiosis. Art is capable of a lot, it can attract attention, ask questions and direct to any thoughts or, again, cause emotions.
I am very glad that I was able to participate in such a significant project. Thank you to everyone involved and to all the people who are engaged in such an important matter. You are changing the world for the better.
Artist's contacts:
https://www.liinks.co/imantipov
While working on art, I relived my personal experience of encountering the disease in the closest circle of people. Derealization and finding hope.

I wanted to convey the message that they are not alone and that life does not end even after the most radical changes in it.
I would like my work to help me feel life in other manifestations, different from the usual scenery.
The power of art for me lies in the ability to create my own reality and erase the boundary between the reality that exists and the one that I would like to see.
Visualization by Ruslan Vyaltsev for the composition "Silence" Notebird.