We have partnered with Merkteam to create a stylish phygital collection, 404/wear, for the 404 Festival. The 404 Festival is a prestigious event in the IT industry organized by Merck, bringing together thousands of professionals and fostering a cohesive community of IT specialists. Top speakers are invited annually to share their valuable experience and knowledge.
Upon receiving a request to create 404/wear that could embody individuality in clothing without words and after familiarizing ourselves with Merck, a leading IT company specializing in the development of mobile applications, we immediately found common ground and began working together.

In the process of crafting the collection, our team collaborated with the 404 Festival to reimagine the image of modern IT specialists and design items where comfort and style are synonymous.

How did we design digital clothes?

Before commencing our work, we delved into the identity of the 404 Festival and its mission to develop clothing that aligns with the ideas and needs of the IT audience. We crafted a portrait of an IT specialist and concluded that they are young, energetic, eager to explore new horizons, and prefer comfortable, stylish, and practical clothing. Addressing this concern became our primary objective.

One open question remained: How do we understand what is fashionable now? To answer this, we analyzed trends, studied the latest collections of brands, and explored current research in the fashion world.

Subsequently, with the help of the concept, we determined the stylistics of the collection, identifying common threads and embracing the overarching idea of creating a practical, stylish, and technological collection with a cohesive image evident in each item.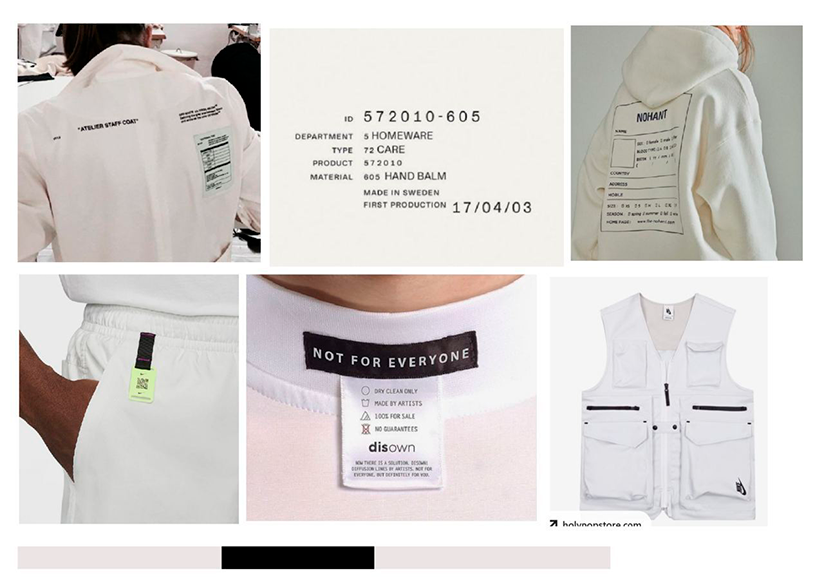 Then, we began selecting the color palette, materials, and accessories. At this stage, the visual style of the collection is finalized. The colors are chosen to align with the overall concept, while the materials and accessories are selected for their high quality and practicality.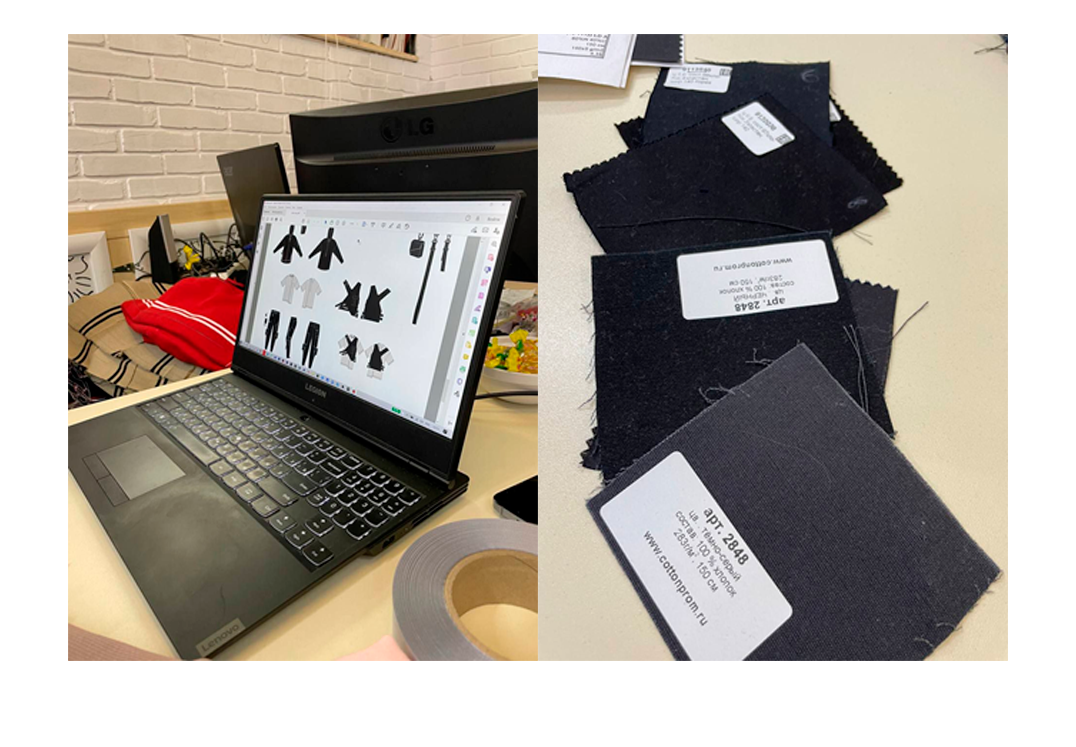 For example, when selecting a material for a ribbon sewn onto the back of a T-shirt, we opted for nylon, as it best retains its shape and hardly deforms during active wear.

Technical sketches and 3D visualizations serve as a means to present a future collection and visualize how it will appear in reality.
This stage enables the customer to preview the future clothes and make adjustments to the scale of the print, product parameters, and other details. This ensures obtaining the perfect result and helps avoid edits after the products are sewn.
✅Once each stage is completed, patterns can be laid out, and the technical task can be handed over for the production of physical items.

Simultaneously with the development of physical items (following the approval of 3D samples), we also created AR filters featuring clothing, allowing users to try on clothes in augmented reality.
That's how we developed a physical and digital collection for one of Russia's most technologically advanced IT festivals.