Hi, Karen!

For those who hear about you for the first time — tell us about your profession. Are you a digital fashion designer?

Hi! My name is Karen Harutyunyan and I am a fashion designer in the full meaning of this word. But I have a rather individual case. Having worked with physical clothing for a long time, and being fond of art, it turned out to combine two of his favorite directions into one, through a large number of extremists in the physical world, he began to create clothes as an art object in digital. I also, on behalf of my laboratory called KAY Lab, implement projects related to the creation of physical clothing and implement digital projects. In 2022, as an artist, I had more than 10 exhibitions in different countries.

How did you get into this profession and how did it all start? As far as I know, you've also been designing physical things, is that right?

It all started with the fact that I realized who I want to be and what kind of life to live. But this happened in the fifth year of university in a completely different direction, I would certainly like to understand this much earlier.

He began his journey by creating fashion illustrations and experimenting with physical clothing. And received the first order to develop a collection in the style of techwear.

Are there any fundamental differences between phys. design from digital? Tell us about the significant pros and cons for yourself personally.

If we are talking about the processes of creating clothes, then there are many different features. In digital, there is an opportunity to neglect wearability in favor of design, the opportunity to create a model that is unrealistic to bring to life in the physical world. You can talk about the differences for a long time, for example, digital clothing can be created much faster and without investing in materials and the work of specialists. In the digital world, you can implement any ideas. But when you create a physical one, the effect of the fact that you can wear it is much higher.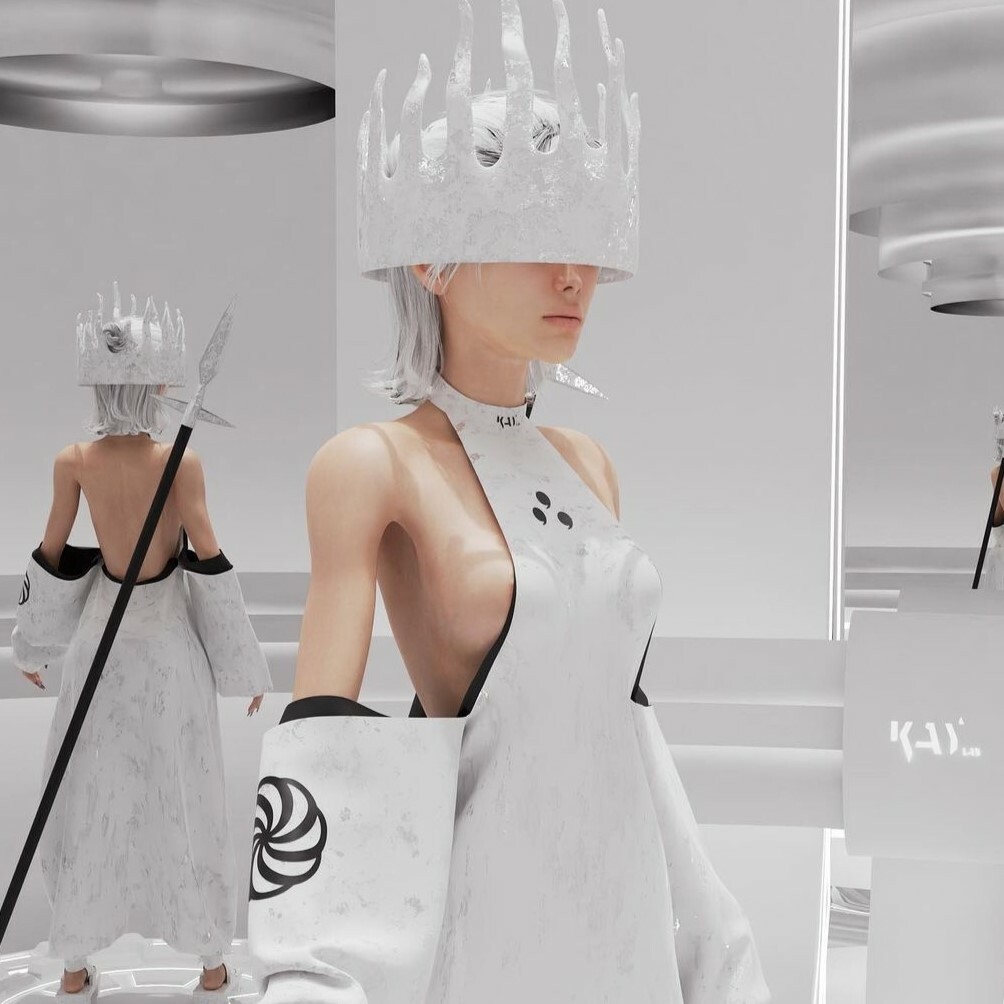 You have your own clothing brand / clothing line KAY LAB.

Yes, I have been producing capsule collections under my brand for two years, and a lot of work has been done on them both in terms of design and quality. There were many collaborations with artists and creative people. At the moment, the brand has moved mostly to the digital format, where collections with my virtual characters are also produced.
What are your clothes about and for whom? In one of the collections you have references to anime universes, how often do you get inspired by characters from cartoons/movies?

The ideality of clothes comes from my humanistic worldview, namely that every person is unique, so I think that every person should not only find himself in life and realize himself in the profession, but also look individually. If we talk about the stylistic direction, then there are references to the ethnic group (mainly Japanese), models inspired by anime and Sci fi films.
Is your collection more about digital, physical or all together?

They can be purely physical, purely digital and also combined, when you can also purchase physical. and a digitally identical model. And there are also examples where everything is connected into one, for example, by layering a physical model.
I know that you have participated in various digital fashion exhibitions with your works, tell me how to get to such events as an artist? What do such exhibitions give, or is it more about your own "I" to prove something to yourself?

Yes, there have been a lot of them over the past year. You can get in different ways, there were examples that you are simply noticed by your work, communication skills are also very important, getting to know new people from this field, because you may not be noticed online until you tell and show your work.

Everyone chooses their own goals of exhibitions, if you develop as an artist, then the scale of exhibitions also determines your value of works. Some use exhibitions to tell about themselves and find clients who can apply to implement their ideas through an artist for project work.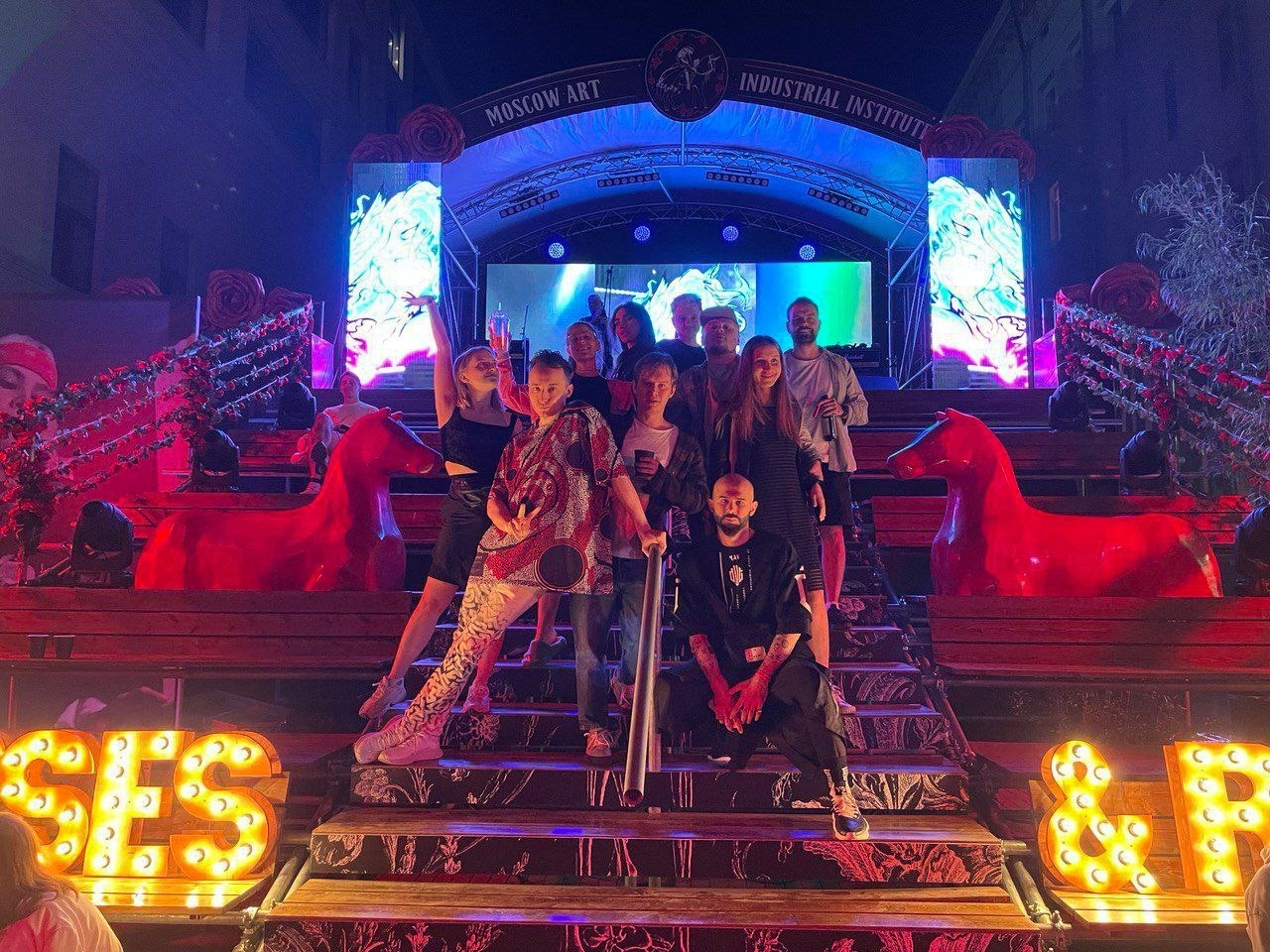 How important is it now to make a quality product, and not a hype one? Does quality always decide before the infopod?
Here the question is complicated, but at the moment, as the sphere and niche begins to become stable, people begin to understand better and understand what is happening, spontaneous decisions decrease and scam projects decrease. But it often happens that
Advice for novice designers
The tips will be banal and simple, but working. They are not afraid to experiment. A lot of work. Look for your own style.
Karen in social. networks:
*
Instagram
* Belongs to Meta, a banned organization in the Russian Federation