The concept of the digital sneaker collection for metaverses flirts with popular culture and pays tribute to the sneakerhead movement.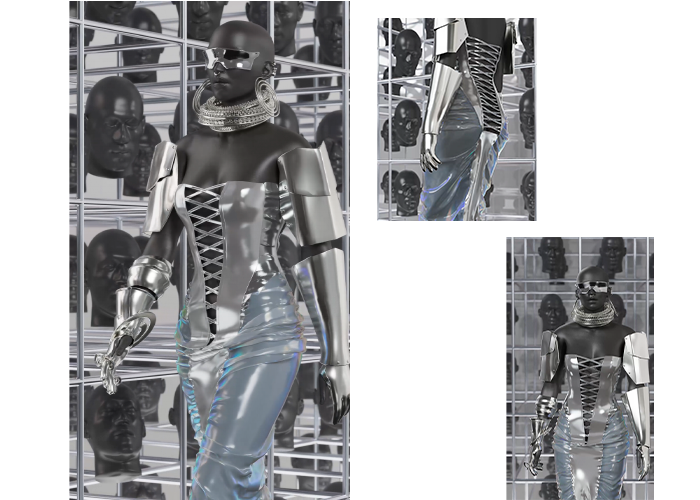 Tony D - диджитал художник, родом из Казахстана, который пришел в цифровую моду и 3D, изучая фэшн-дизайн.
В далёком будущем, когда ресурсы почти кончатся, и даже кислород будет уже не так много - можно переработать любые сочетания материалов для 3D-печати новой одежды. Однако, это не значит,что она не должна быть стильной.
Hello! My name is Kirill. I have been drawn to visuals since an early age, and I have been heavily involved in motion design and VFX. I studied for 6 years at an art institute and developed my own visual language called Metapattern. I spent a couple of years working on physical content in this style, including body art. A few years ago, I primarily shifted to 3D motion.
Multidisciplinary artist Napasio and digital artist Antipov.3D have collaborated to create a concept for sneakers that integrates the aesthetic of Napasio World's art universe into sneaker culture.
Still Alive" is a collection of digital fashion. The video features a digital character and a pair of RTFKT One Sneakers from the renowned RTFKT studio, which was recently acquired by NIKE.
The design for these sneakers was created in collaboration with illustrator Egor Golopolosov, and then Artem Tkach created the animated video and 2D animation.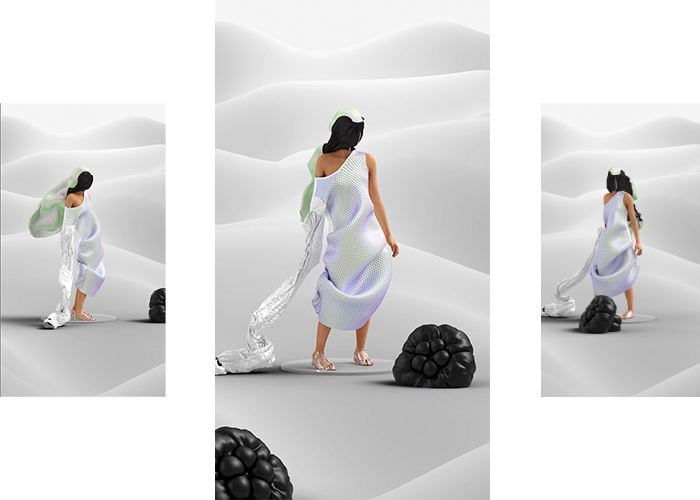 The character is inspired by reflections on depersonalization as a response to the aggressive variety of current trends. The limitless possibilities of digital fashion allow for the embodiment of any image that can either emphasize the model's character or completely transform her.